We're grounded in the Gospel
We're grounded in grace.
Discover this Read Scripture app to help you read through the Bible and see your place in God's salvation plan for all humankind!

​It's all about love - God's great love for us! What does this look like?
​It's all by God's grace! We are people whose lives are broken. We live in a broken world.


This is why God, in His grace sent Jesus. Jesus the Son of God, paid the price for our sin, and reconciled us to God and each other.


Jesus Christ is the living and abiding Word of God. By the power of the Spirit, this very Word of God, which is Jesus Christ, is read in the Scriptures , proclaimed in preaching, announced in the forgiveness of sins, eaten and drunk in the Holy Communion, and encountered in the bodily presence o f the Christian community. By the power of the Spirit active in Holy Baptism, this Word washes a people to be Christ 's own Body in the world . We have called this gift of Word and Sacrament by the name " the means of grace." The living heart of all these means is the presence of Jesus Christ through the power of the Spirit as the gift of the Father . God in His mercy grounds us in His grace through Jesus!
Powered by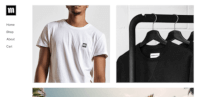 Create your own unique website with customizable templates.